The allegations by Vishal on CBFC (Central Board of Film Certification) have opened a can of worms. On the evening of September 28, the actor-producer claimed that he had to pay Rs. 6.50 lakhs to clear the Hindi version of his film, Mark Antony. His post went viral since the allegations were extreme. The matter became so serious that the Ministry of Information and Broadcasting had to send an official immediately to conduct an inquiry.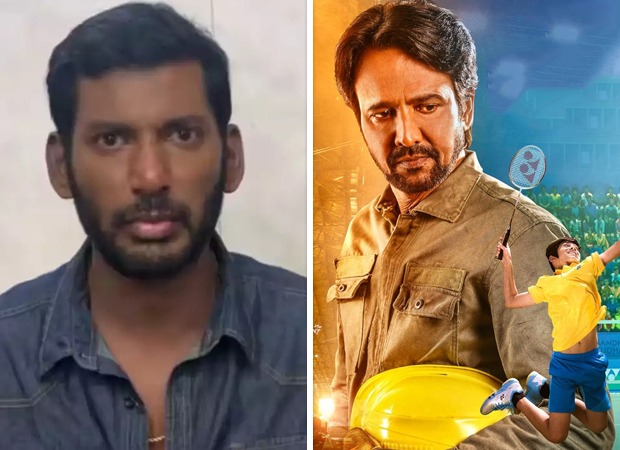 EXCLUSIVE: Mark Antony actor-producer Vishal's corruption-in-CBFC claims opens up a can of worms; producer of Kay Kay Menon-starrer Love All says he had to pay Rs. 5 lakhs to get his film cleared
Meanwhile, Bollywood Hungama exclusively spoke to a producer, Ramesh Vyas, who claimed that he also had to cough up money to clear his sports film, Love All. Starring Kay Kay Menon, it was released in cinemas on September 1.
Ramesh Vyas told us, "I had to pay Rs. 5 lakhs to get the certificate in 5 languages. Even then, I got the certificate for 2 regional versions 2 days after the release of the film."
He added, "I have got many films censored. This has happened recently. I applied for a censor certificate in 8 languages. After getting the certificate for 5 languages, I was asked to pay again. Kahan se dunga main paisa? I declined and I haven't got the certificate yet."
Ramesh Vyas continued, "My second film, Ronny, made in Kannada, hasn't been censored yet. I got three dates, all of which got cancelled. Mere se cash ki demand ki thi. Maine bola ki main nahin dunga."
He elaborated, "They asked for Rs. 3.50 lakhs. I refused to pay. The status on the online portal states that the application is under process. I mailed them and even sent them the creative, which bears the release date of the film. Yet, I am yet to hear from them. I'll now announce the new release date only after I get the certificate in my hand."
Bollywood Hungama then spoke to Sanjay Singh, who got Love All censored. He dismissed the corruption claims, "These are baseless allegations. We followed all the rules and regulations. Hum aise chakkaron se dus kadam door hi rehte hai. What Vishal ji said is his personal matter and experience. For Love All, we went through the official route, and everything is under record."
He also added, "I am not a Censor agent. We helped the makers with the Censor process as a friendly gesture."
Ex-chairperson appeals to PM
Pahlaj Nihalani, who was the chairperson of the CBFC before Prasoon Joshi took over in August 2017, told Bollywood Hungama that he has been aware of the illegal activities happening in CBFC, "It has been happening for a long time. But I appreciate Vishal's courage. He has taken up the issue. Nobody else dared to openly say that there exists corruption. The chairman is not attending office. He has handed over the responsibility to the CEO. The CEO should not be the one watching a movie. He can only oversee the administration and nothing else. It's the chairman who has to watch a film. But if he's unable to do so, why did he even accept the position in the first place?"
He stated, "The industry is suffering due to the CBFC's corruption. He (Prasoon Joshi) is also a part of the industry. He should take care of the industry's interests and provide a corruption-free environment in the CBFC office."
When asked why no one raised their voice against these practices, Pahlaj replied, "Who's going to talk? So much is at stake. You lose crores of money if your film gets delayed even by a week. I salute Vishal. We should learn the lesson from him and openly talk about their problems."
Pahlaj Nihalani is saddened that so many people from the industry slammed him during his tenure, "When things were moving right (in my tenure), so much noise was made. And now when the corruption is happening in CBFC, the industry members are quiet. Ours is a weird industry!"
He proudly said, "During my tenure, there was not a single film that had to cancel the release due to the Censor process. Some regional films of Gujarati and South industry had to be cancelled this week for not getting the certificate on time."
He even appealed to the Prime Minister Narendra Modi, "When Mr Narendra Modi became the Prime Minister, he famously said, 'Na khaunga. Na khaane dunga'. Lekin CBFC mein khule aam corruption ho raha hai aur koi awaaz nahin utha raha hai."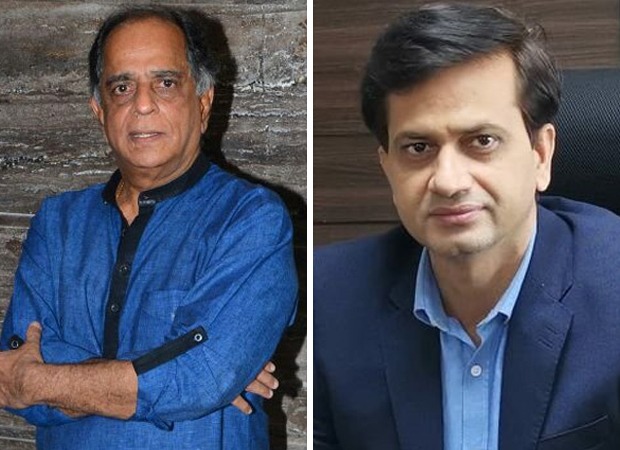 Ex-CBFC member speaks up
Trade analyst Atul Mohan, who was once a member of the CBFC, said that it's not fair to paint the whole CBFC staff with one brush, "CBFC mein acche log hai. If your film is stuck and if you apprise them of the situation, they'll clear it, especially if the delay is due to some technical reason."
He continued, "There's an online system in place. You don't need anyone. Lekin desperate situation ka faayda uthaya jaata hai." He jokingly remarked, "I was just thinking last night. I must have cleared 40-50 films during my tenure at CBFC. Had I asked for Rs. 5 lakhs for each movie, I would have had Rs. 2-3 crores in my kitty!"
Atul Mohan was all praises for Pahlaj Nihalani, "This never happened in his time. He was the first one jinhone poore system mein kachra saaf kiya. He didn't even allow agents in the building. Once Prasoon Joshi became the chairperson, the agents were back in the office."
The other side
Bollywood Hungama tried contacting Prasoon Joshi and he was unavailable for comment. CBFC CEO Ravinder Bhakar replied to our message with a press release. Excerpts from this release are as follows:
"With the implementation of aggressive digitization, complete process automation, and emphasis on minimal human intervention, the interference of intermediaries/agents has come down significantly. However, the practice still exists in some regions which is defeating the purpose of transparency and smooth functioning of the certification process.  Please do not deal with any intermediary or third-party agent. The producers/filmmakers are further cautioned that they should not encourage any third-party agents/ intermediaries. On the contrary, if any third party is claiming they represent CBFC and are demanding any sum of amount, please report it immediately to CBFC. Strictest action will be taken against anyone found involved and we shall get into the root cause.
On the other hand, a section of the industry has stated that they haven't come across any such demand for bribes from the CBFC members or agents. Actor-producer Jackky Bhagnani told ANI, "I have never faced such an experience. I have not even heard what he has said. so, I would not like to comment on it."
Denzil Dias of Warner Bros wrote on X (formerly Twitter), "As a representative of @WarnerBrosIndia and @UniversalIND, I can confidently state that @CBFC_India and @MIB_India have been absolutely fair & transparent in all their dealings. We have released 20 films to date and have not faced any corruption or delay."
Throwback: When the CBFC CEO got arrested for bribery
The Mark Antony bribe row immediately brought back memories of Rakesh Kumar, who was arrested for accepting Rs. 70,000 to clear a film named Mor Dauki Ke Bihav in August 2014. A former official of the Indian Railways, his interview to Mumbai Mirror dated January 16, 2014, had gone viral, especially his quote that "I seriously don't think Ranbir Kapoor should have shown his middle finger and bared his butt in Besharam (2013). I also felt that given his reputation, Aamir Khan shouldn't have produced a cuss-loaded film like Delhi Belly (2011)."
During this time, it was reported that Rohit Shetty had to visit Rakesh Kumar's residence in Colaba, Mumbai to request him to clear Ajay Devgn-starrer Singham Returns (2014) in time. Reportedly, Kick's (2014) producer and director Sajid Nadiadwala had to call Kumar after the certification process of the Salman Khan-starrer was delayed.
BOLLYWOOD NEWS – LIVE UPDATES
Catch us for latest Bollywood News, New Bollywood Movies update, Box office collection, New Movies Release , Bollywood News Hindi, Entertainment News, Bollywood Live News Today & Upcoming Movies 2023 and stay updated with latest hindi movies only on Bollywood Hungama.